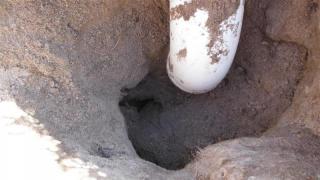 Effingham NH Septic Inspections
By Inspector In Uncategorized On March 7, 2017
---
The following pictures are from an 1800's farm house in Effingham NH. Inside has been completely remodeled (no permits of course). Located the treatment tank just beyond the kitchen window and it was just below grade. Everything looked good at the tank so I moved on to find the EDA. I suspected a drywell given the age of the home and the terrain of the yard. It didn't take long to find and when I dug it up I saw the discharge pipe was laying in a pile of stones about 10-12 inches below grade.
Digging a little deeper I found the drywell and it had collapsed. Sometime around 2001 (according to the homeowner) they had a contractor come out to replace the tank (again no permits). Due to the poor condition of the drywell the contractor decided to just install a 90 degree elbow onto the end of the discharge pipe and pile a few stone around it. Owner had no clue and since this was a second home for them they only used the place a few times a year.
I failed the system due to improper discharge of effluent into a non approved EDA and recommend system upgrade by a licensed contractor. My guess is 10-12K depending on soil conditions.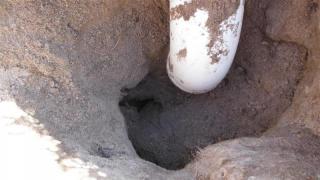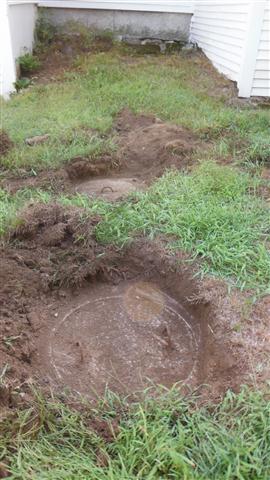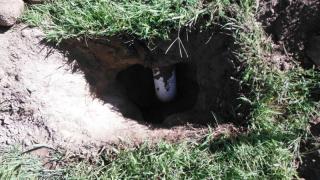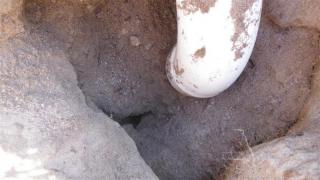 ---