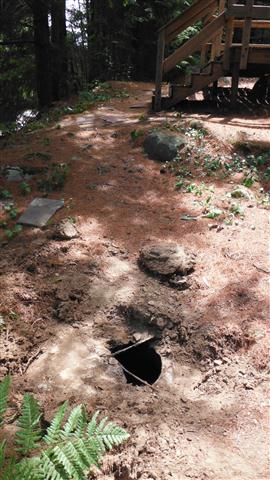 Why Should You Maintain Your Septic System
By Inspector In Uncategorized On May 12, 2017
---
People tend to ask why they should be maintaining their septic system but the answer is simple – because you want to save money in the long run. When a septic system falters or fails, the repairs can be expensive and a replacement will cost even more.
Seeing as though simple maintenance can prevent this, there is no reason not to do it. Considering an inspection is done relatively rarely, this is a small cost compared to what could be paid. Depending on the size of the system and how many people reside in the house, a septic pumping is only required every three to five years too so there is really no excuse.
When a septic system fails, there are all sorts of repercussions including damage to the value of your property and even legal liability. Furthermore, you will be preventing the spread of disease because household wastewater will contain bacteria that can lead to health issues.
As aquatic plant nutrients, phosphorus and nitrogen can cause huge algae blooms. When the levels of nitrate-nitrogen reach a certain point in drinking water, this can have an impact on pregnancy too causing blue baby syndrome. Finally, communicable diseases can come from pathogens which normally spreads through human contact. As long as the system is in working order, all of these problems will be minimized and the risk lowered.
---